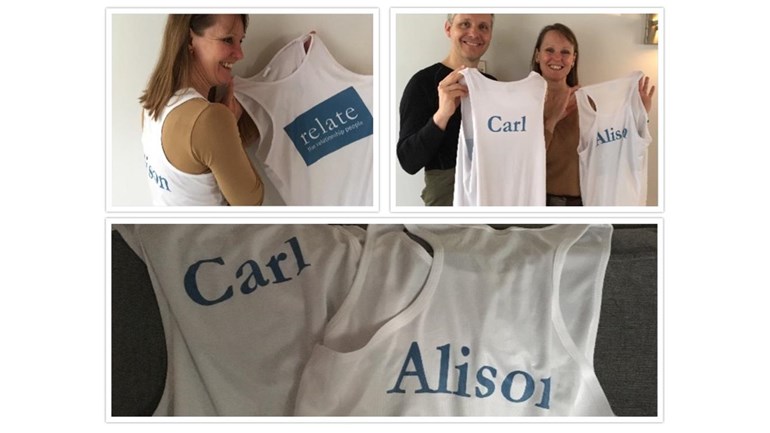 Alison and her husband Carl are running this years London Marathon on 22 April  in support of Relate.
Alison says that running the London Marathon is satisfying a long held ambition of theirs before they become too decrepit!  However, they are also raising funds to help people get the Relate services they need.
If you are interested in supporting Alison in her epic adventure, please visit:
https://www.justgiving.com/fundraising/alison-and-carl-towner
The funds collected will be split between Relate West Surrey (who organised the London Marathon places) and Relate Nottinghamshire (where Alison works).  They will be used to provide bursaries for those who cannot afford the full cost of counselling and also to support the young people's counselling service at Relate West Surrey.